An Elite Group of Technical Artisans Revolutionizing the Manufacturing Machinery of All Industries
The industrial machinery business is operated by the O-M Group.
O-M mainly manufactures and sells machine tools such as the vertical lathe, a "mother machine" for all industries including the aerospace industry, for which O-M has earned solid customer trust through its long tradition of skills and technology, and the wheel lathe, which supports safety and comfort in railways. O-M also manufactures and sells automatic packaging machines, which are actively used in the food and pharmaceutical industries, as well as other industries. O-M will continue to respond to the diversifying needs of its customers by providing high-precision machines that are ahead of the times, created using its advanced technologies and original concepts.
The Craftsmanship to Produce Highly Rigid, Highly Precise Machines
Providing production equipment and technical services to a wide range of industries
O-M is highly regarded both domestically and abroad for its vertical lathes. A vertical lathe is a machine tool that cuts various metal parts mounted on a horizontally rotating table. With a cumulative total of more than 7,000 units shipped, O-M's vertical lathes boast high rigidity, high precision, and superior operability, and they are mainly used in processing large parts in a variety of fields that include aircraft engines, rockets, power generation equipment, and construction machinery. O-M has the top market share in Japan for medium- and large-sized vertical lathes. O-M also has the largest share of the domestic market for railway wheel lathes, which are essential for the maintenance of railway vehicles, and contributes to improving safety and comfort aboard the Shinkansen and other trains running throughout Japan.
An O-M group company O-M MACHINERY Ltd. manufactures automatic packaging machines. In rapidly changing fields such as food products, which feature short life cycles and remarkable diversification, and pharmaceuticals, which have increasingly strict manufacturing standards, flexible packaging processes are also required. O-M MACHINERY is contributing to the improvement of its customers' productivity by utilizing its technology and creativity to respond flexibly to such needs in its automated packaging machines.
O-M will continue to manufacture highly specialized machines by understanding its customers' production environments and making full use of the knowledge and technology cultivated through its long history of experience. O-M will also hone its craftsmanship by touching on the latest technologies in various industries. That is the source of the added value O-M brings. O-M also uses AI and the IoT in collaboration with academia and within the group to deliver production equipment and technical services that satisfy diverse needs, such as energy conservation, space-saving, and labor-saving.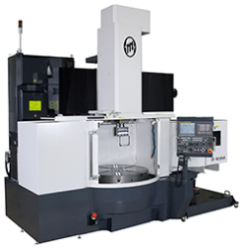 As a machine tool manufacturer, O-M manufactures and sells vertical lathes, grinding machines and specialized machines. O-M's mainstay vertical lathes have a wide range of table diameters, from 800 mm to 8,500 mm, and O-M offers a wide range of products, including multi-function turning centers, to meet the needs of diverse production styles.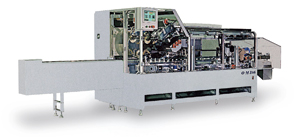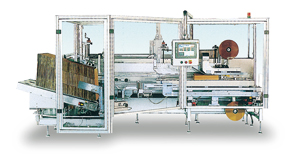 O-M MACHINERY manufactures and sells cartoners (cartoning machines) for packing food and chemicals, intermediary packaging machines for collecting individually-packed products and wrapping them with film, cardboard casers, and other such automatic machinery.