We are fiber and textile manufacturers pursuing high added value in our products, ranging from clothing and customer products to industrial materials
The Daiwabo Group is focusing on research and development in the field of fibers and textiles, which holds a variety of possibilities, such as wide-ranging applications as raw materials and in aiding the needs of a recycling-oriented society. We are creating high value-added products that make use of sustainable materials as well as functional and unique materials. In addition to clothing products, we handle a wide range of other products, from everyday materials, such as materials for diapers, to industrial materials such as waterproof sheets for construction sites. These diverse offerings include raw cotton, nonwoven fabrics and finished products. Leveraging cooperation among our overseas bases, we have established a system that can support the needs of a global customer base. We support society in a wide range of fields around the world with solid technology and rich ideas.
Offering a rich lineup of fibers, raw thread, nonwoven fabrics, and finished products
Product development for a variety of applications and an integrated production and sales system
The strengths of the Daiwabo Fiber Business can be found in our capability to develop materials—based on our integrated production system that begins in R&D and travels downstream into manufacturing and sales; our high level of technical prowess—built on years of experience and achievements; and, our ability to offer solutions—based on our acumen into market needs and translating this insight into products. By taking advantage of these strengths, we provide highly functional fibers for comfortable living in the fields of clothing and consumer goods. These include cosmetics and skincare products, such as wet wipes and face masks used by our customers with peace of mind, as well as materials with hygroscopic/exothermic and moisture absorbing/quick-drying functions. We have also developed a wide range of products for the industrial sector, including cartridge filters and conveyor belts, which are indispensable for production processes in the electronics and chemical industries, as well as construction sheets and waterproofing sheets, which are used at construction sites and as disaster prevention measures.
At the same time, we are working to create new value by strengthening our business base, which combines cost competitiveness with our development capabilities to produce high-performance, high-quality materials, and by enhancing collaboration with companies in other business types, as well as universities and research institutions, in order to rapidly incorporate next-generation technologies. In addition, we are optimizing our supply chain by linking development bases in Japan with overseas production bases and taking advantage of our distribution expertise. By creating alliances that transcend national borders and industries, we are able to build an optimal sales channel structure that works from the customer's perspective to provide products and services.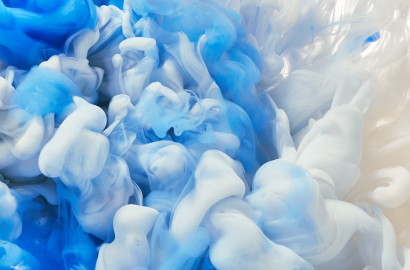 We use a diverse variety of fiber materials, such as multi-functional fibers made from polypropylene and other materials, original fibers made from cotton with added functionality, rayon made from wood pulp with outstanding biodegradability, as well as various fibers made from materials such as biomass and recycled resources, in order to offer a wide range of raw cotton, nonwoven fabrics, and finished products that meet the needs of our customers.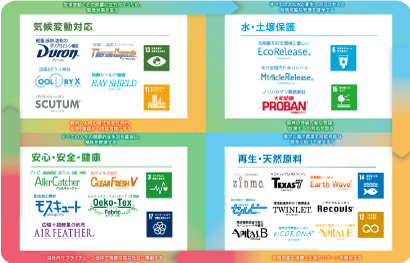 The Daiwabo Fiber Business launched the Eco Friend Project in 2008, and since then, it has been expanding its lineup of environmentally conscious products and has been also promoting initiatives related to health, safety and security. We will continue to push forward with business that combines growth with sustainability as we remain conscientious of the environment and strive to solve social challenges through SDGs.